Staff
As a financial representative for Northwestern Mutual, Larwin Kauffman is committed to helping his clients achieve their financial goals. He doesn't do it alone. Here are the people committed to your customer service.
Larwin Kauffman's Team
Colleagues
Financial Advisor
Hanna Severson is a graduate of St. Cloud State University with a Bachelor's of Science in Finance. Hanna's career as a financial advisor started even before graduation, as an intern with Northwestern Mutual. Hanna has a great passion for meeting new people and helping them create financial freedom.
Hanna grew up in Mound MN, and currently lives in Golden Valley MN with her fiancé Todd and their dog Bella. Hanna enjoys boating, camping, playing tennis and traveling. She has made it a bucket list item to travel to all 50 states, and is actively accomplishing this goal with Todd.
Staff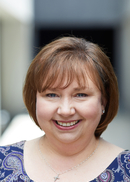 Mary K Bona
Mary joined the Kauffman team in 2008. She is primarily responsible for assisting Larwin and Hanna as they help clients through the financial planning process. Mary also manages the investment operations, insurance underwriting process and client service.
Mary currently lives in Savage MN with her dog Riley. She is passionate about gardening, singing or just relaxing with a good book and a glass of wine.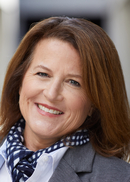 Kathleen F Cote
Kathleen joined the Kauffman team in July of 2015. She is primarily responsible for maintaining Larwin's calendar and scheduling meetings with clients and assisting the team with various projects.
Kathleen currently lives in Minnetrista with her husband Scott, their four sons and 2 dogs. She enjoys teaching fitness classes and spending time with her family and friends.